High Performance – High Availability
Customer solutions can be rapidly deployed through Intellimax Cloud Servers utilising our Industry templates and high performance data syncronisation technologies. Regional servers ensure low latency and high performance analytics through the browser, tablet or desktop.
Unlimited Data Sources
Intellimax Cloud BI integrates with a wide range of data sources as well as a custom forms environment ensuring that not only can ti syncronise with existing data it can also support online data entry or data load of supplementary data – typically things such as KPI drivers or budget and target frameworks.
Comprehensive BI Capabilities
BI in the cloud releases the enterprise from the never ending cycle of server maintenance and software upgrades. The very latest in Enterprise BI capabilities are always at the fingertips including full drill down/across/through/into, with KPI's dashboards and business scorecards.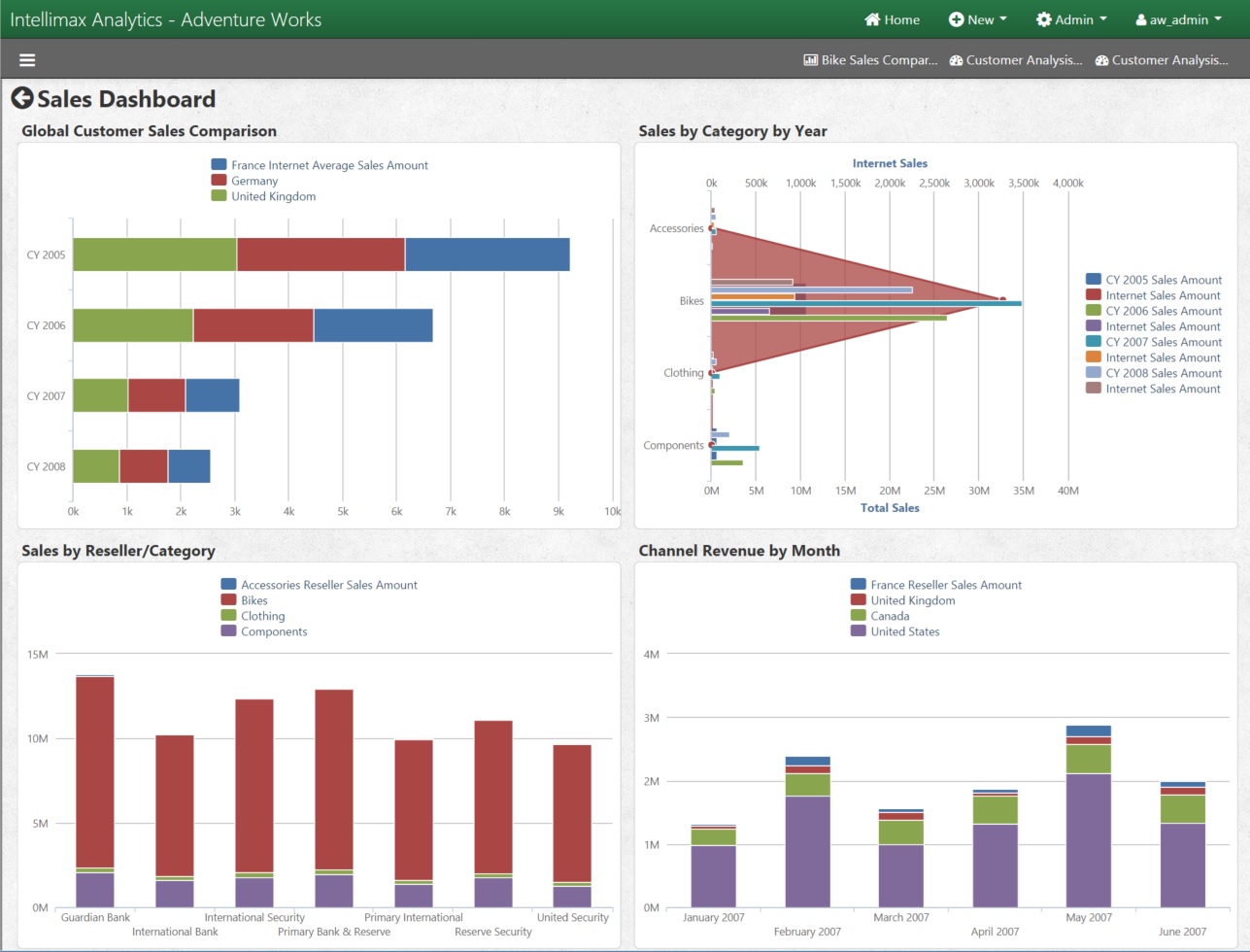 Flexible Dashboarding
Charts, Grids, Links, Filters, HTML etc.
Intellimax Dashboards can contain any combination of tables, charts, KPI's, HTML and other widgets ensuring comprehensive content and ease of use for all types of users, from operations staff through to executive management.
Dashboards and reports are fully HTML5 compliant and are equally at home on a desktop, tablet or smartphone being designed for a touch or type environment
KPI's and Scorecards
Focus on the metrics that matter
The ability to focus on Key Performance Indicators is the cornerstone of any Enterprise BI solutions and Intellimax Enterprise BI provides comprehensive KPI and scorecard management capabilities along with security and access controls to ensure that KPI's are carefully targeted across the organisation.
Drill down KPI's provide instant high level impact, together with the capability to drill into the issue and determine underlying causes. Actions can then be configured to identify and act as and when necessary.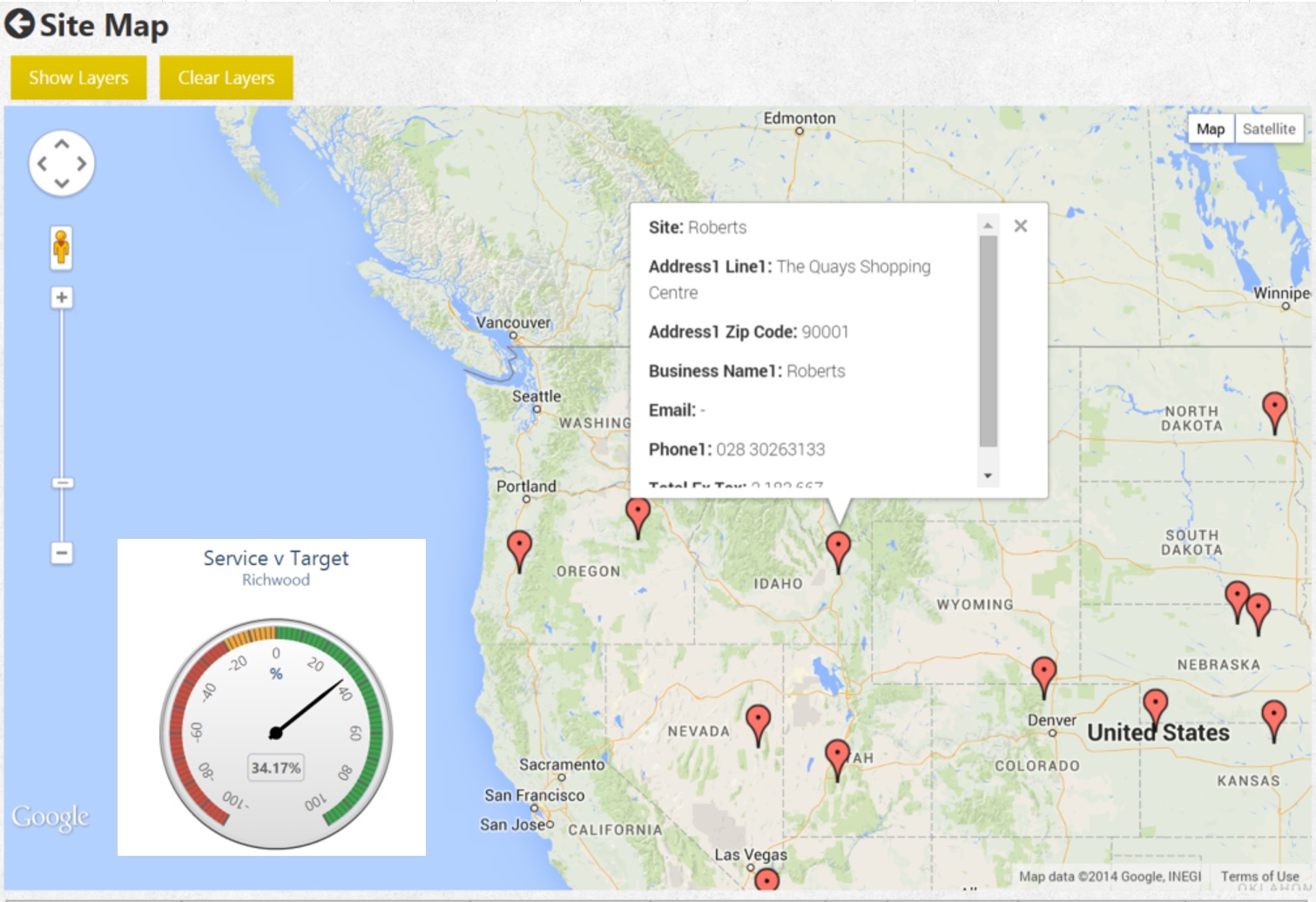 Dynamic Reporting and Analytics
Instant, on-line access to all data
Intellimax Cloud BI is all about dynamic information delivery – right place, right time, right format. This means not just the delivery of comprehensive dashboards, but also the ability to build new views and reports across the breadth of data available and across a wide range of display formats
Formats including grids and charts, pie charts, column charts, scatter charts, heat maps and even geo mapping to provide instant, relevant and meaningful feedback. All display options are fully interactive, with the capability to easily switch between views and display modes.
Interested?
Contact us now to see how Intellimax Cloud Business Intelligance can transform your business
Get In Touch