Flexible
IntelliCube – part of the Enterprise Analytics suite is a powerful OLAP based end user tool providing an unequalled data analysis environment for both casual and experienced users.
Enterprise Ready
Comprehensive server controlled security is integrated into all our products, ensuring confidentiality of your corporate data, both within and outside your organisation. The security model is simple but effective and can be easily mapped to your organisational requirements.
Leading Edge
Intellicube is based on leading edge, state of the art technology including Microsoft SQL Server and Analysis Services, the market leader in business intelligence technology.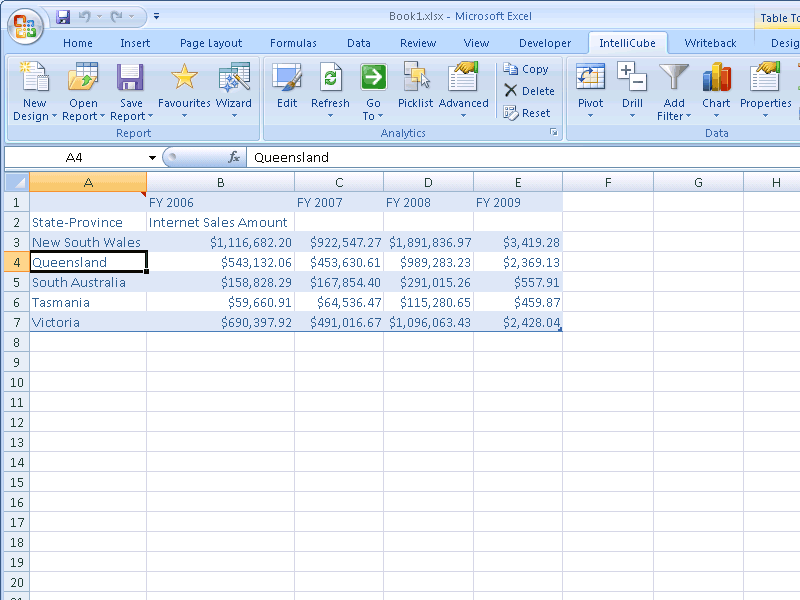 Desktop Analytics
Our Intellicube client extends Microsoft Excel by providing a comprehensive OLAP client fully integrated with the enterprise. Intellicube is designed for both basic and advanced users and the extensive use of reporting wizards ensures that training requirements are minimal and users feel immediately at ease.
Reports and charts can be built rapidly and intuitively using wizards or simply by clicking, dragging and dropping. Once built, reports can be easily and efficiently distributed throughout the organisation using Intellicube's report scheduling wizard or published to the enterprise server.
Full OLAP Support
Intellicube makes the most of SQL Server's advanced OLAP functionality offering full support for it's enhanced user focused feature set including perspectives, KPI's and attribute hierarchies.
Extensive analysis functionality including drill up/down/into/thru and across further enhance these features providing virtually limitless analysis of your organisational data.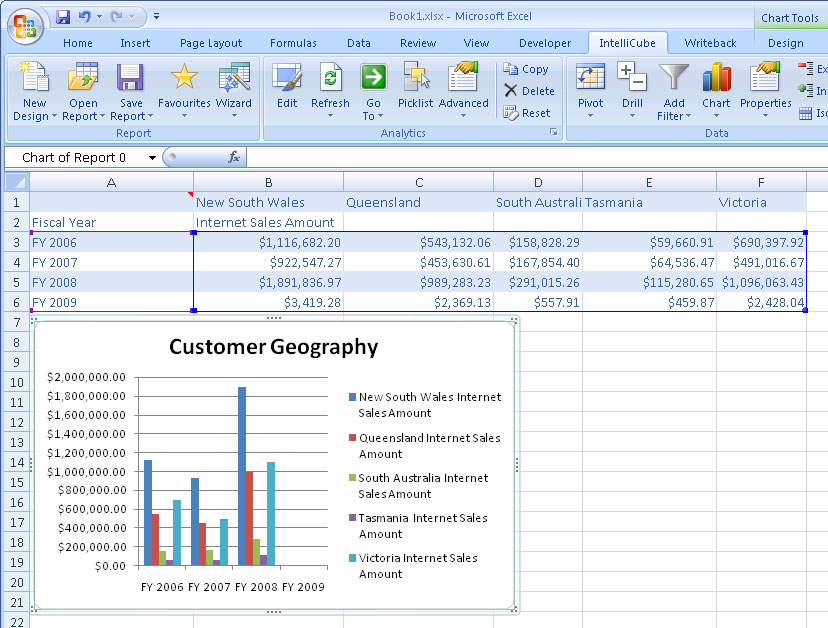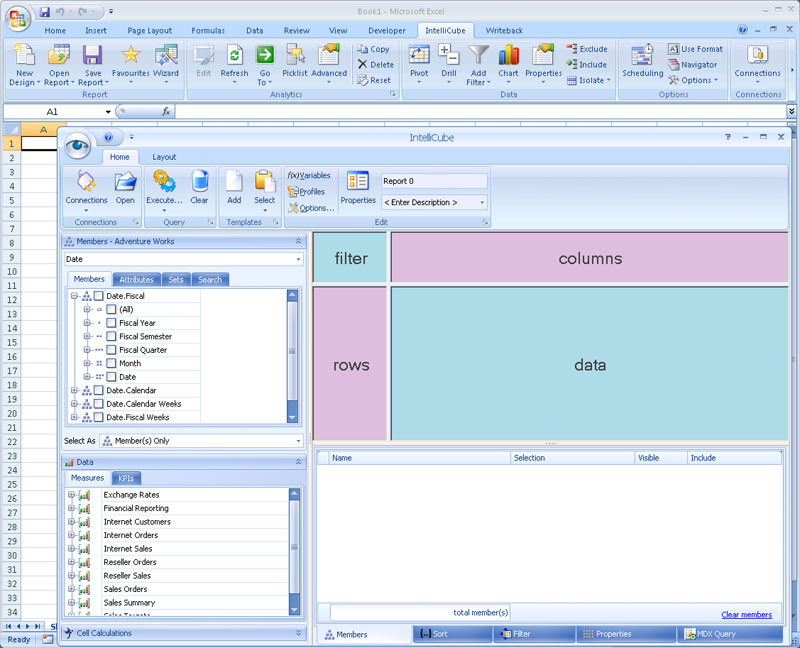 Key Capabilities
Comprehensive graphing and charting
Complete Microsoft Excel integration
Report scheduling and notifications
Simple creation of standard reports
Custom formulas and calculations
Extensive formatting and report layouts
The ability to upload and synchronise with enterprise web server
Intuitive Analytic Capabilities
Secure and Reliable
Scalable to support your growth
Show me more...
We can organise onsite demos within Australia or demo to you remotely, get in touch now to see how we can help with your reporting needs.