Fast and Accessible
Intellimax Mobile apps provide instant access to key business reports and dashboards via a secure, auditable enterprise platform. They also utilise the processing power and inbuilt capabilities of the device to support things such as direct data-aware email, sms and calling from within the app itself.
Device Independent
Intellimax Mobile apps are designed for both Apple and Android smartphones and tablets ensuring flexibility to access all your corporate reporting from any device with internet access. They also cover a range of screen sizes by scaling automatically to maximise use of the available device screen space.
Comprehensive BI Capabilities
Experience the very latest in Enterprise Data Analytics capabilities including full data-aware drilling, with reports, KPI's dashboards and business scorecards together with a vast array of visualisations including interactive grids, charts, maps, KPI's and scorecards.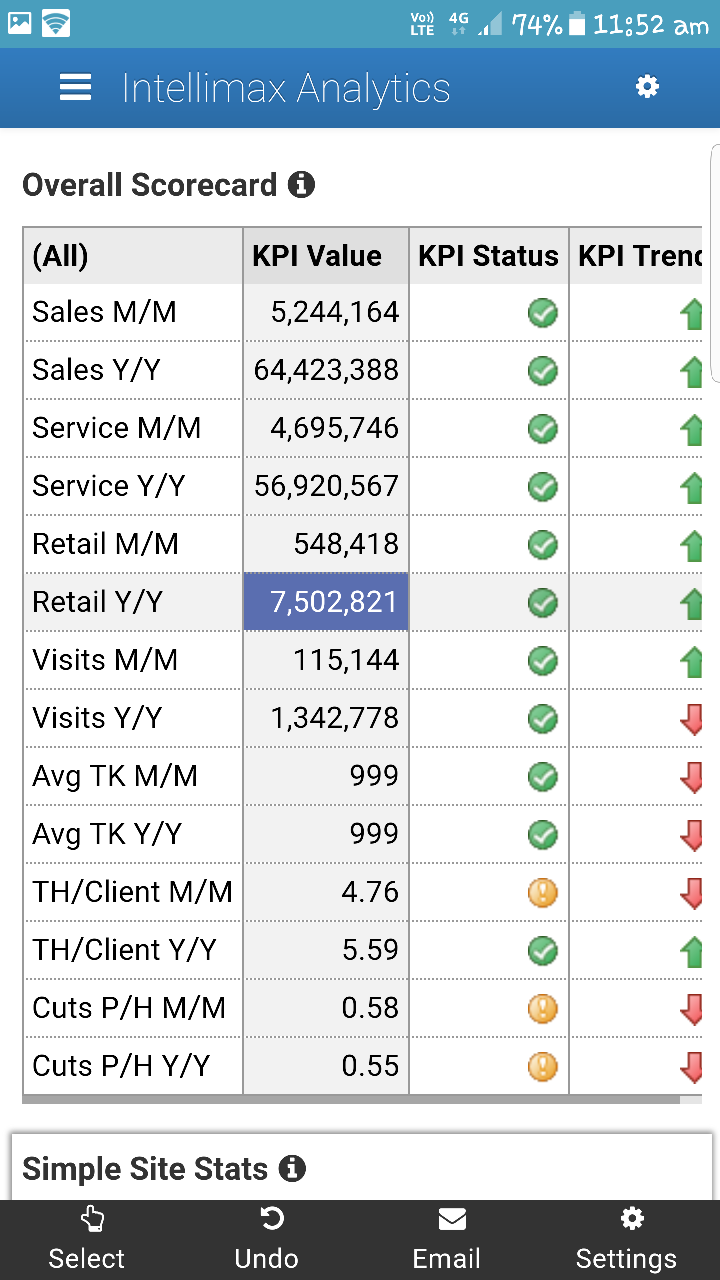 Mobile Enterprise Analytics
Dashboards
Our Enterprise web platform together with the power and accessibility of the mobile device provides comprehensive analytic capabilities to the business user on the move. Dashboards, reports and scorecards ensure that critical information is front and centre and ready to be actioned.
Dashboards can contain any combination of tables, charts, KPI's, HTML and other widgets ensuring comprehensive content and ease of use for all types of users, from operations staff through to executive management.
Content can be served from Intellimax Cloud Servers or from client on-site servers providing both flexibility and extensive integration capabilities.
Custom apps now available in the Apple App Store and Google Play.
Show me more...
Contact us now to see how Intellimax Enterprise Analytics can transform your business