Fast & Flexible
See AND Act upon critical business information provided in real time from server to the desktop. Simple one-click download, with automated updates from the Windows Store.
Dashboards & Live Tiles
Pies, lines, bars, donuts, traffic lights and faces are included in an extensive range of charting options, together with interactive grids, full drill down options and automatic updates via Windows Live Tiles.
Fully Integrated
The best features of Windows 8 are combined with the best features of Intellimax Analytics to provide comprehensive analytics across the enterprise.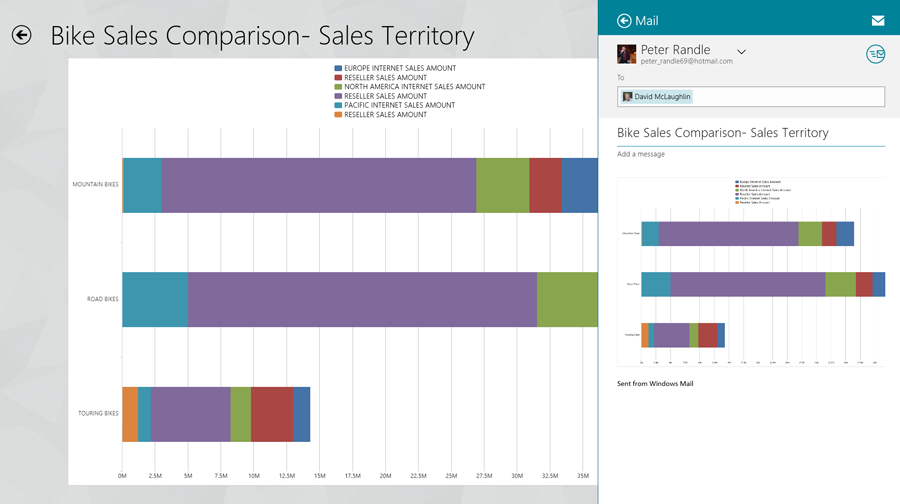 Leading Edge
Analytics
Our Windows 8 client embraces the full touch experience delivered by Windows 8. With a comprehensive and capable lightening fast, store deployed application, It has never been so easy to develop and deliver comprehensive dashboards and KPI's across the enterprise.
Full enterprise capabilities are available including: full data mining functions, pivot and explore, extensive charting and dashboarding, new report creation and store, full access to enterprise reporting and direct to start screen KPI deployment.
Key Performance Indicators
Enterprise Wide
Visibilty is the key to effective KPI based performance measurement across the enterprise. Our Windows 8 client provides the ultimate in visibility by allowing KPI's to be pinned directly to the Windows 8 start screen as live tiles, meaning that the content is updated in real time. Tiles will change colour and represent different values as the underlying data changes.
Simply tapping a tile allows the user to explore the reasons behind the KPI value, either by displaying a full dashboard or simple report. The in-your-face visibility from the windows start screen together with the real time KPI updates and intelligent drill down capability, provide an easier than ever mechanism for enterprise wide KPI visibility.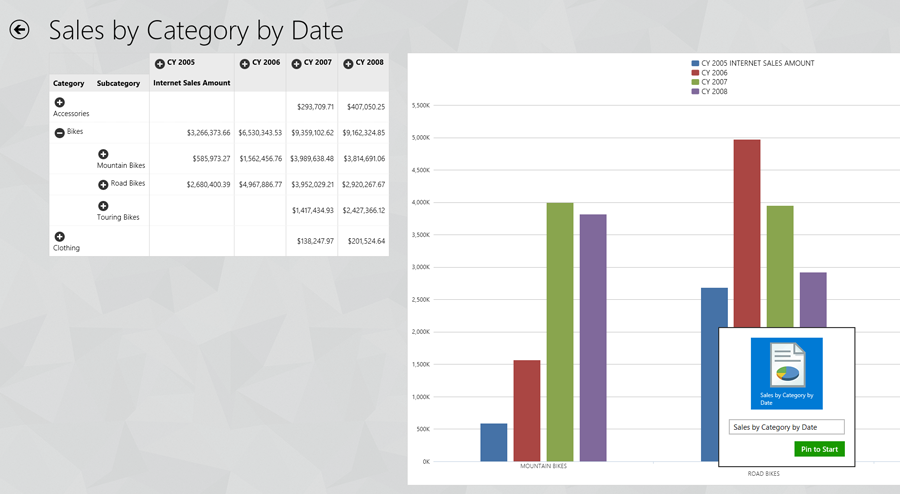 Get in touch...
Contact us now to see how Intellimax Cloud Business Intelligance can transform your business